I don't know where I would be without this secret powder. My under eye area would be dull, dark, and cakey. Seriously, this powder from Laura Mercier does something magical to my dark circles that nothing else can.
"Laura Mercier Secret Brightening Powder is a lighter-than-air powder used to set Secret
Brightener, Secret Concealer and Secret Camouflage, while adding an invisible lightening boost."
It seriously is "lighter-than-air!" It looks very white in the jar, but, please trust me. It's the best thing for setting concealer. Just don't use it to set cover-up of a blemish, but for redness or dark circles, it is sooooo good! I use
my BareMinerals concealer brush and dab it on after
applying my concealer. I love, love, love it!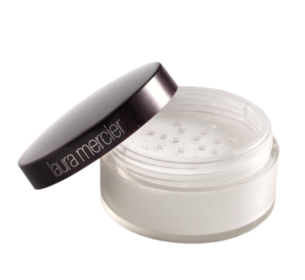 The product is $22. I only have to replace it once a year. Not bad, I don't think...
Cheers to looking well-rested...